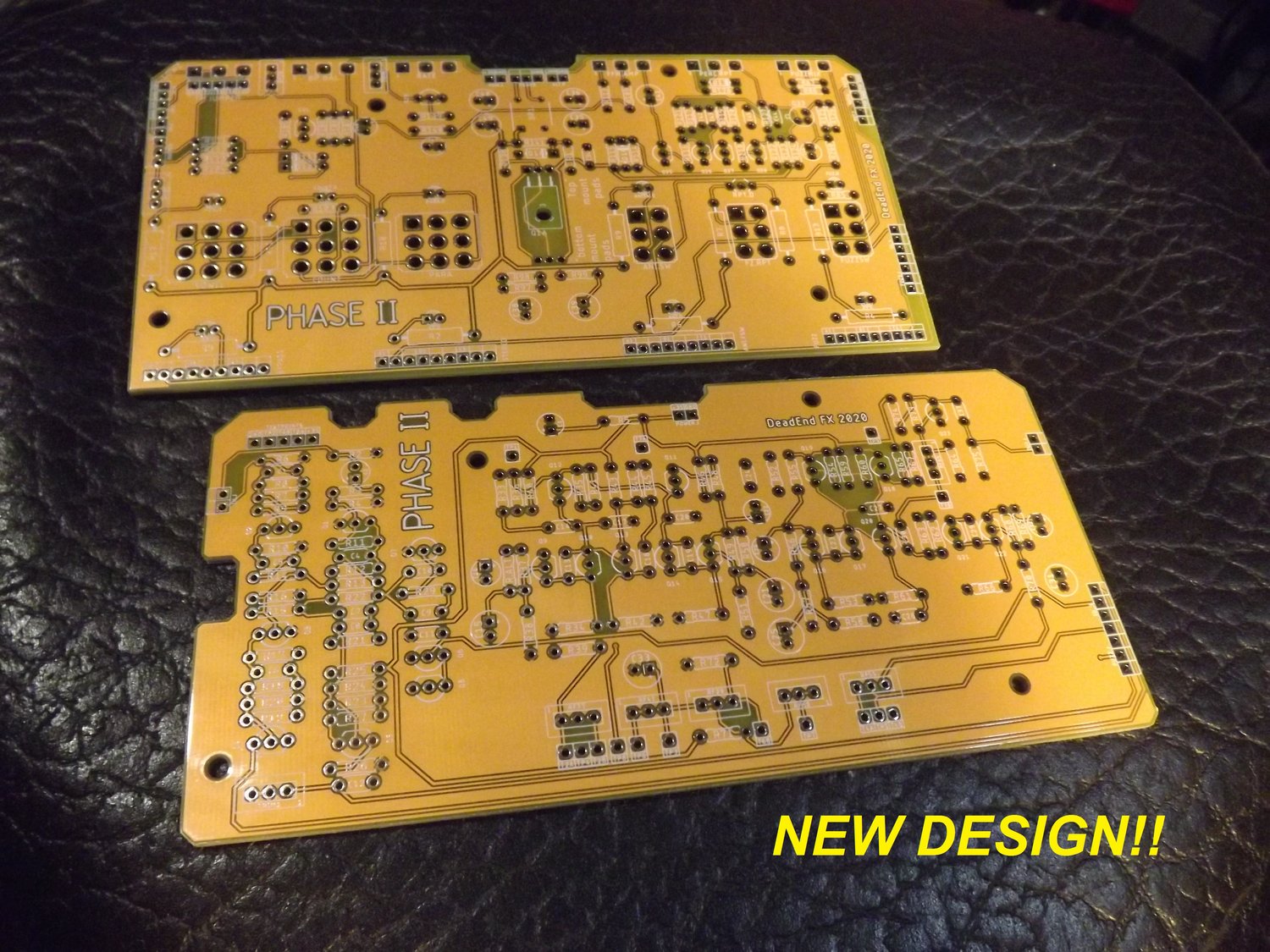 LUDWIG PHASE II - DEFX VERSION
No, you didn't read wrong. Yes... THAT Ludwig Phase II. One of the "Hen's Tooth to end all Hen's Teeth". Originally traced, tested and verified by Jimi Photon, Keppy, Ry, UKToecutter, digi2t, and a cast of thousands at DIYStompboxes, under the helpful eye of the effects Yoda himself, Mr. R.G. Keen. This is an updated board design from the previous version, which greatly reduces the amount of offboard wiring, as well as providing a multitude of test points for final tuning.
This isn't the easiest of builds. There's a lot going on here, so it's not recommended for amateurs builders. But, if you feel that your skills are up to the task, and had always dreamed of having a Phase II but couldn't manage to re-mortgage the homestead for an original one, this is your chance.